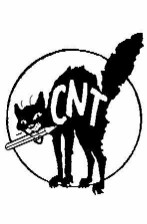 Since the start of lockdown, we - education workers - have had to carry out our mission in a new professional context for which we were not prepared.
We organized ourselves, despite the contradictory injunctions of our managers and their total inability to anticipate and guarantee our security. We work to develop and define our missions despite educational guidelines that sometimes fall - as in the North paris's region - 3 weeks after the start of lockdown, the day before school's holidays. Some of our colleagues fell ill while fulfilling their essential mission because they did not have the protections necessary to preserve their physical integrity.
However, we carry out these tasks despite our hierarchy which voluntarily ignores the social difficulties faced by our students:
- Confinement in cramped and sometimes insanitary places;
- Catastrophic situations (isolation, insalubrity, hunger) of young people dependent on social services, themselves already without enough resources for years;
- Frequent lack of computer equipment and internet connection (especially in poor urban and rural areas) allowing the maintenance of a "at a distance" social life and the maintenance of an educational link.
We therefore demand that the following measures be taken immediately:
- Protection of staff working in educational establishments;
- Increase in social services budgets to allow good human supervision of young people, as well as improvement of their intellectual and material comfort (purchase of quality food, books, games);
- Immediate and unconditional regularization of all undocumented migrants;
- Immediate requisition of new computer equipment and 4G keys in order to be able to equip the entire population free of charge, guarantee all students their inalienable right to education, and allow everyone to maintain a social bond;
- Immediate and total free internet access for anyone residing in France. The Internet must be considered as a common good and a public service and should be freely accessible without condition of resource nor identification.
It goes without saying that these vital minimum measures will have to be extended after the health crisis we are going through.
Some workers of Public Education Network
CNT-AIT – Anarcosyndicalism !